Business Installation CCTV Packages
Price Match Promise - We Will Beat Any Competitor's Price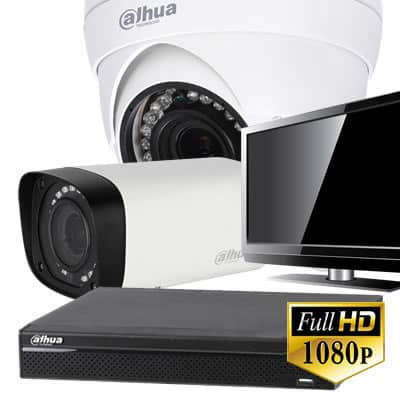 2 Camera
2 x 5mp Camera

40 Metre Night Vision

Free Remote Access

1TB Hard Drive

4 Channel Recorder DVR H.265 + Compression Recording

22″ Monitor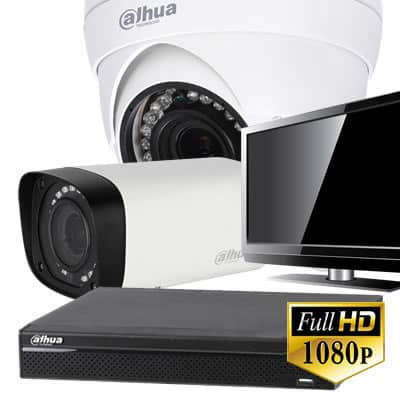 4 Camera
4 x 5mp Camera

50 Metre Night Vision

Free Remote Access

2TB Hard Drive

4 Channel Recorder DVR H.265 + Compression Recording

22″ Monitor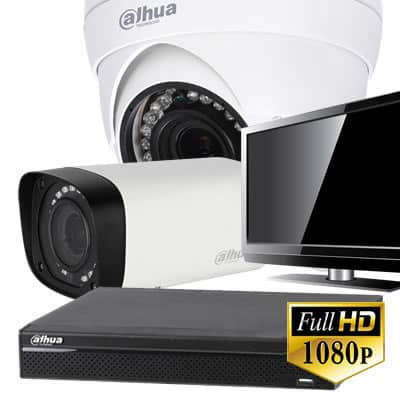 8 Camera
8 x 5mp Camera

40 Metre Night Vision

Free Remote Access

4TB Hard Drive

4 Channel Recorder DVR H.265 + Compression Recording

22″ Monitor
Book a Call Now
In modern times, it really is becoming more important than ever to keep our family, and our assets protected from danger and intruders. Sadly, locking our front doors, backdoors, windows etc is no longer enough for maintaining safety in our homes and businesses. Nowadays, the installation of additional security measures is becoming a necessity Contact us today.
Benefits of our CCTV System
Here are just some of the benefits of our CCTV packages
i-spy systems are specifically designed for home/commercial use and are very easy to use.
i-spy systems are expandable – we can install additional cameras for larger properties or commercial premises.
i-spy systems offer flexibility as they are suitable for both indoor and exterior use.
i-spy systems have automatic switching from day to night mode and therefore, no additional lighting will be required.
i-spy systems have a large recording capacity – up to 30 days of constant footage.
i-spy systems have motion activated recording – this extends the storage capacity further.
i-spy work is guaranteed for 3 years from the installation date.
I-Spy CCTV recently installed cameras and security alarms for my home and business. Extremely happy with the installation and customer service, and when we developed a fault (no fault of I-spy I might add) they came back ASAP to help resolve the problem, which turned out to be a fault with our phone line. in summary a very professional and friendly service. 10 out of 10
paul evans


November 19, 2017
Frequently Asked Questions
How does a CCTV Camera work?
Like a human eye, light enters through the pupil (camera lens) it hits the retina (image sensor) which processes the image into a signal. This signal is sent to the brain (DSP or chipset) where it is processed and adjusted depending on different light conditions.
What are infra-red LEDs?
Infra-red LEDs are used to illuminate a dark area a dark area for viewing. As light levels fall, the infra-red lights switch on automatically changing the image to black and white. The majority of cameras on the market now feature infra-red lighting, and with more LEDs you can usually expect an increase in illumination range.
Will bright daylight damage an infra-red camera's LEDs?
No. Our infrared security cameras (which use LEDs) are designed for both low light and lighted use, so daylight will not damage them. The infrared LEDs stay off during the day while it is light out and then turn on at night in the dark when they sense that the light is low enough. Outdoor bright light use in the day will not damage them in any way.
How long will my system record for?
All data is recorded to a built in hard drive on the DVR (Digital Video Recorder), the bigger the hard drive, the longer your images will be saved. For example, a 250GB hard drive should record four cameras (depending on frame rates) for just over a week. Therefore, it will record one camera for over four weeks.
What happens when my DVR is full?
Nothing. Your Digital Video Recorder will record over old images when the hard drive is full. So if you have capacity to record for 30 days, on day 31, day one recordings will be deleted to make room on the hard drive for day 31 recordings.
What is remote viewing of CCTV?
Remote viewing allows you to view your CCTV cameras from anywhere in the world via your home broadband internet connection. You can view the images 24 hours a day, 7 days a week through your PC, laptop, tablet or smart phone