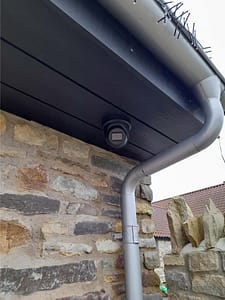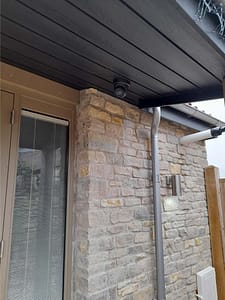 Is it beneficial to have a CCTV installation Swindon?
CCTV installation Swindon offers several benefits to businesses and homeowners, including:
Crime Deterrence: The presence of CCTV cameras deters criminals from engaging in illegal activities, making businesses and homes safer.
Evidence Collection: CCTV footage can serve as evidence in legal proceedings, making it easier to identify suspects and prosecute criminals.
Employee Monitoring: CCTV systems enable employers to monitor employee activity and prevent theft, misconduct, and other illegal activities.
Peace of Mind: CCTV systems provide peace of mind to business owners and homeowners by providing video surveillance and monitoring of their property.
What are CCTV systems?
A CCTV (closed-circuit television) system is a video surveillance system that enables users to monitor and record activities in a specific area or location. The system is composed of cameras, recording devices, and monitors that work together to capture and display video footage.
A CCTV system is composed of several essential components that work together to provide video surveillance. These components include:
Cameras: CCTV cameras are the most critical component of a CCTV system. They capture video footage of the area or location being monitored. CCTV cameras come in various types, including dome cameras, bullet cameras, PTZ cameras, and thermal cameras, and each type is suitable for specific surveillance needs across Swindon and Bristol.
Recording Devices: A CCTV system needs a device to record video footage captured by the cameras. These devices include DVR (digital video recorder), NVR (network video recorder), and VCR (videocassette recorder). The choice of recording device depends on the CCTV system's requirements, the number of cameras, and the storage capacity needed.
Monitors: CCTV monitors display the live video footage captured by the cameras in Swindon and Bristol. They enable users to view real-time video feeds and playback recorded footage.
Cables: CCTV systems require cables to connect the cameras, recording devices, and monitors in Swindon and Bristol. Coaxial cables are commonly used for analogue CCTV systems, while Ethernet cables are used for IP CCTV systems.
What are the functions of CCTV systems in Swindon and Bristol?
CCTV systems are designed to provide video surveillance and monitoring for various purposes. CCTV systems are commonly used in public spaces, commercial establishments, and residential properties for security and safety purposes. They are helpful in monitoring high-risk areas, preventing theft, and deterring criminal activity, including:
Security: CCTV systems help to deter criminal activity and prevent theft by monitoring high-risk areas, such as entrances, exits, and storage rooms.
Safety: CCTV systems help to ensure the safety of people and property by monitoring potential hazards, such as fires, floods, and gas leaks.
Traffic Management: CCTV systems help to manage traffic by monitoring roads and intersections, detecting accidents, and managing traffic flow.
Remote Monitoring: CCTV systems allow users to monitor and control video feeds from a remote location using a computer, tablet, or smartphone.
Can I have a CCTV system at my home in Swindon or Bristol?
CCTV systems are an essential tool for businesses and homeowners in Swindon and Bristol who want to ensure the safety and security of their property. By providing video surveillance, monitoring, and remote access, CCTV systems offer many benefits that help to deter criminal activity, prevent theft, and ensure the safety of people and property.
CCTV cameras and smart doorbells can be installed on a person's property in Swindon and Bristol, as well as the rest of the UK. They should make an effort to aim their cameras away from common areas, public streets, and neighbouring homes and gardens. However, this is not always practicable, and doing so is not prohibited. It is always advisable to discreetly mount CCTV units outside in public spaces to prevent unwanted attention or damage from being caused by those out and about in cities such as Swindon and Bristol.
Is it safe to live in Bristol or Swindon without CCTV systems?
Of Wiltshire's 272 towns, villages, and cities, Swindon is the most dangerous city and the 21st most dangerous overall. In Swindon, there were 76 crimes committed per 1,000 persons in 2022. Swindon is a desirable alternative for home purchasers due to its affordable real estate when compared to surrounding cities like Bristol, Newbury, and Reading. It is simple to understand why many Londoners are moving to Wiltshire when you consider its excellent position just off the M4 and mainline railway into London.
Whilst CCTV installation Swindon and Bristol aren't a necessity, however, they go a long way in helping you to stay and feel safe in your home. With universities in both Bristol and Swindon, large numbers of people visit these cities each year. With such large volumes of people, it's always advisable to hire a trusted team of CCTV installers from a reputed CCTV company.
Who installs CCTV in Swindon?
If you're searching for CCTV installation Swindon, look no further! I-Spy offers a wide range of camera security services in Bristol and Swindon. With CCTV installers near Swindon at the ready, you can get in touch online for a free quote and more information on the latest CCTV systems. Located in Bristol but willing to travel to surrounding areas, such as Swindon, I-Spy is a CCTV company that understands the importance of security and aims to ensure all your needs are met when installing CCTV systems.
Installing CCTV in your house serves as a potent deterrent to burglars. I-Spy is a CCTV company that recognizes safeguarding your house should be a top priority, and a good CCTV security system shouldn't break the bank. To provide the necessary coverage and give customers peace of mind, every property in Swindon and Bristol requires a unique setup.