CCTV, Intruder Alarms & Access Control in Newbury
i-Spy CCTV provides security services throughout Newbury, Hungerford, Thatcham and the surrounding regions.
Our experts can provide advice and professional installation of CCTV systems, Wireless Intruder Alarms and Access Control systems at your residential or business premises.

Newbury CCTV used to help search for missing man
RESIDENTS in Burghclere near Newbury and the surrounding areas are being asked to check sheds, outbuildings and gardens as the search for a missing man continues.
Charles Knight, 30, was last seen leaving his parents' house in Harts Lane, Burghclere, at 8.30am last Wednesday, February 17.
Mr Knight still hasn't been found, and Hampshire Constabulary is now calling on residents to assist the search by checking their sheds, outbuildings and gardens.
The force would also like to hear from any residents or businesses with CCTV that could help their enquiries.
Mr Knight is described as being white, around 5ft 8ins tall with a slim build, with dark hair and a beard. He has tattoos on his arms and across his chest.
He was last seen wearing a green jacket, black trousers, and cargo walking boots. He was also wearing a green cap.
"If you can help please get in touch by phoning 101 and quote the reference 44210059947."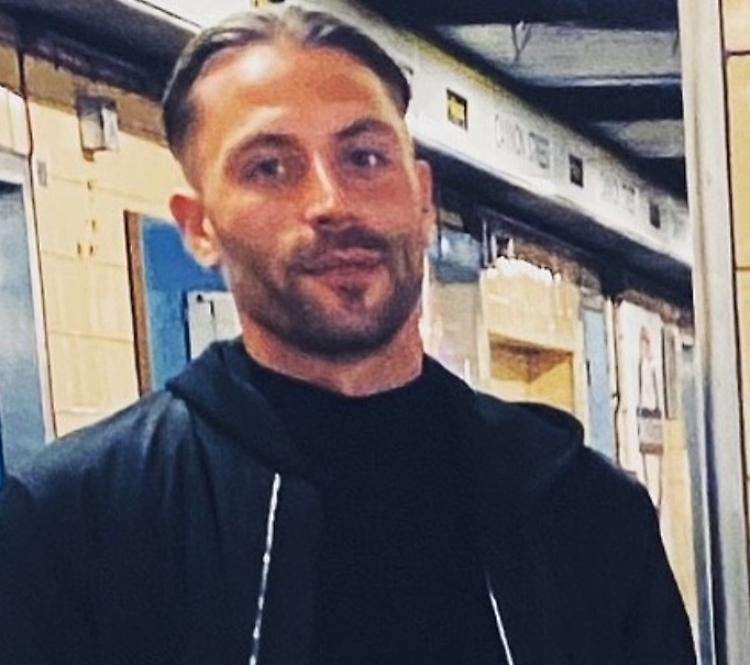 CCTV Packages
We offer a range of CCTV Packages that will suit a residential or commercial situation. We also recognise that a package is not always the best solution for you and we offer custom solutions that are better suited to your situation.
We believe we are very competitive in all our packages.
Residential CCTV
Take a look at 1,2,3 or 4 camera packages with different quality camera resolutions and recording devices. Your property and your belongings and your family deserves to have great protection.
Commercial CCTV
Here at i-spy CCTV we specialise in providing CCTV systems. Using the latest surveillance technology, our aim is to make your business premises as safe and secure as possible.
CCTV systems are a great way of improving security at your premises; not only do they act as crime prevention but they can prove invaluable in the unfortunate event of a break in. At i-spy CCTV we supply a range of systems and can design them completely around your needs.
Alarm & CCTV Maintenance
Any CCTV or Alarm system requires periodic maintenance to ensure that it is kept in full working order and that performing at it's best.
Maintenance of CCTV
A surveillance system is only as good as the maintenance and upkeep it is given.
Prevention is better than the cure, and it's always best to frequently monitor the functionality of cameras; if they were to fail during a break-in, you would regret not taking these steps. Additionally, if you are trying to claim from insurance companies and it emerges that you have not kept on top of the CCTV maintenance, this could make insurers less willing to give you a payout for damages and losses.
Over time the layout of your building can change, along with locations of cash registers or other desirable items. Therefore the current setup of your camera system may not be as useful as it once was, and will need to be reviewed or adjusted.
Despite most CCTV cameras being of high quality, they are still liable to occasionally suffer glitches, which can compromise the effectiveness of the system. Maintenance can identify any technical problems and fix them in a timely fashion.
Maintenance of Intruder Alarms
Intruder Alarms use several batteries in the system which will be located in the control box and also in the bell housing. These are required to ensure the alarm system still functions during a power cut. These batteries require periodic replacement. Maintenance will also check the correct functioning of all components including door and window sensors, PIR's. We recommend maintenance is performed on an annual basis.
of burglars avoid properties with a security system
of burglaries are spur of the moment
average cost of a residential burglary in the UK
of burglaries across the UK go unsolved
Our range of CCTV systems include the latest in CCTV technology.
We stock the latest HD-CCTV cameras for ultra high-resolution images and crystal clear sound quality, as well as the great value 'next-gen' IP-CCTV systems. Our experts are on-hand to provide advice on the best CCTV solution to suit your particular needs.
Our commitment to customer satisfaction is 100%
We pride ourselves on providing outstanding customer service.
When you're ready, head on over to our contact page and give our industry experts a call – they will provide you with free, impartial advice on your security needs and with no obligation to buy!
Outstanding customer care
Head Office
I-SPY
218 Henfield Road
Bristol
BS36 2UJ
© iSpy CCTV 2021
All Major Credit & Debit Cards Accepted

Accreditations